Heart Service by Products
Heart Service by Products
Bidet HEART Service
The most hygienic and efficient washing power equipped
with state-of-the-art technology for precious personal time.
01 Customer Specific Service Kit
Coway Bidet Service Kit is a dedicated management tool for each customer to dispose of after one use for hygienic management.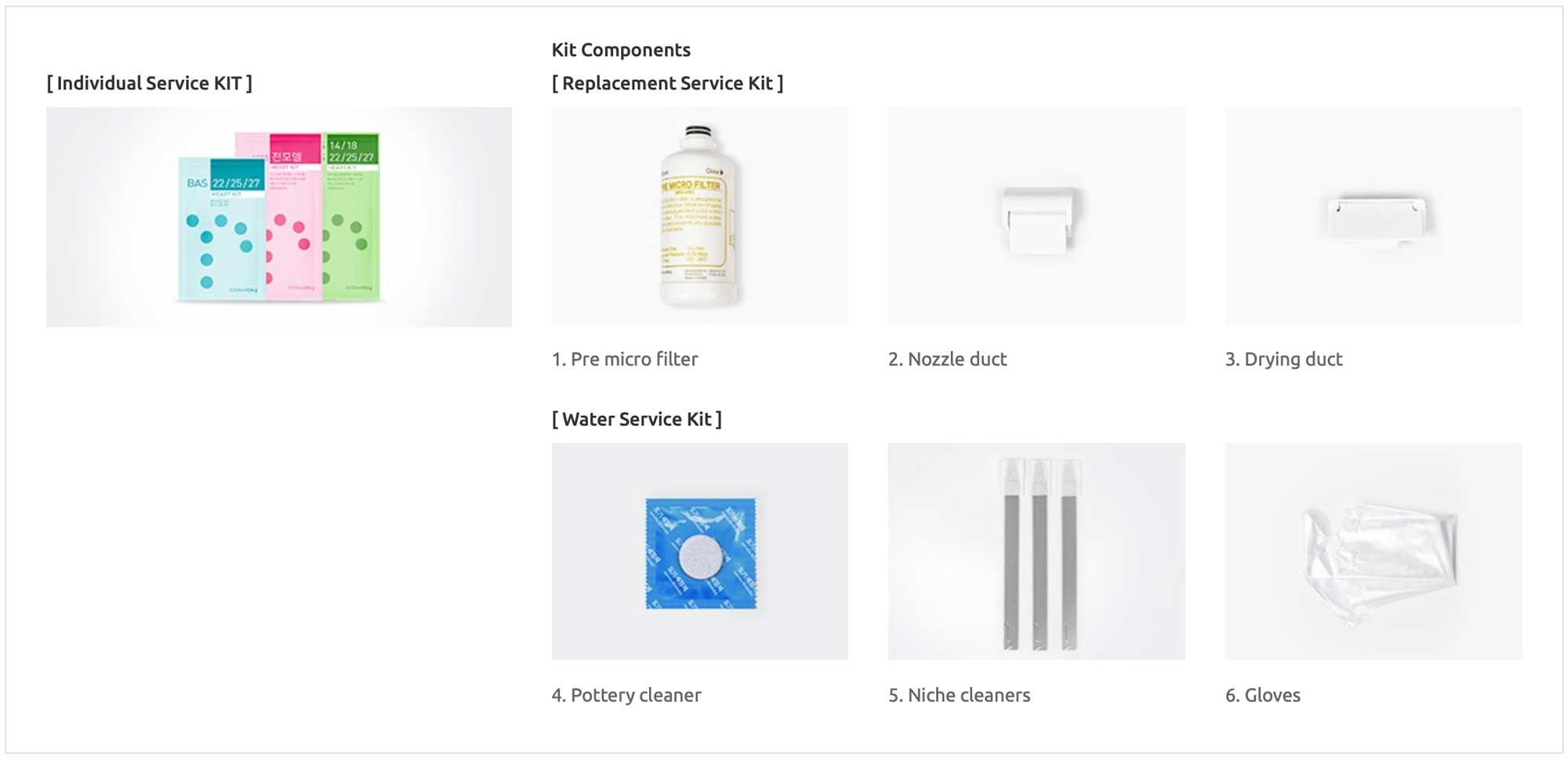 02 Key Parts Replacement Service
The nozzles and the drying duct are the most vulnerable to contamination and should be managed by Heart Service.
Pre micro filter is replaced per regular term. (This service is only for BA-16 model)


Bidet HEART Service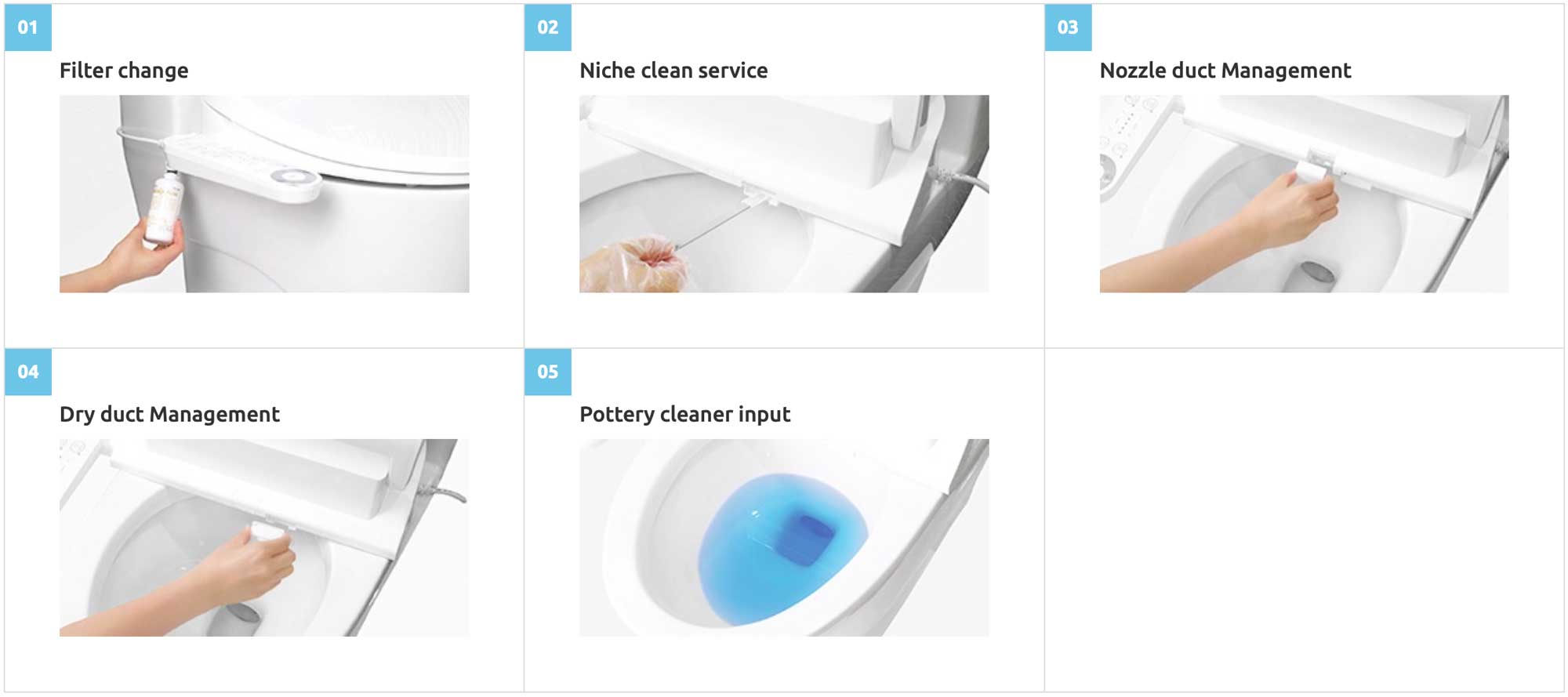 ※ Images may vary from actual product.